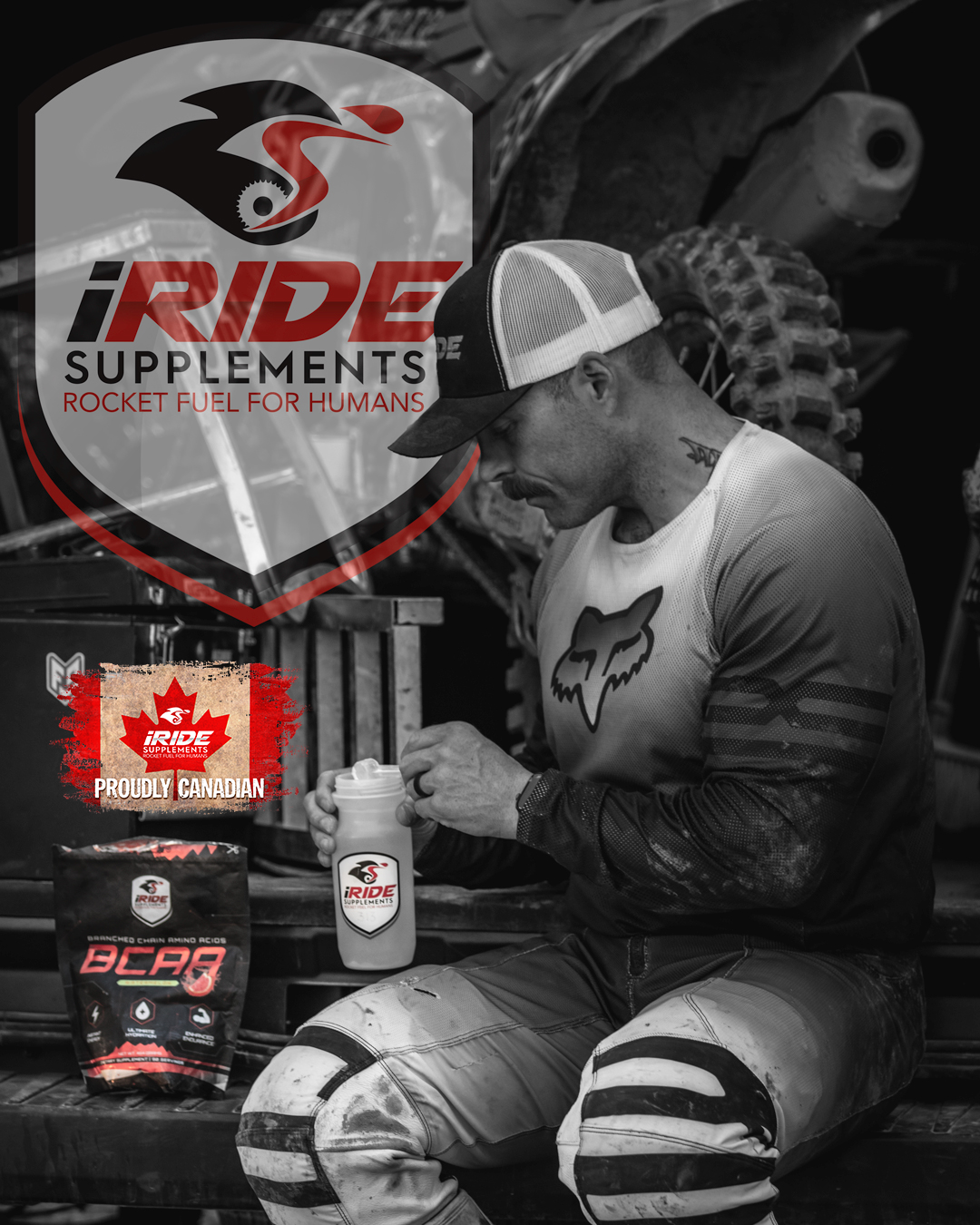 From the creator
I've been involved with fitness and riding my whole life. I could never find the products that I needed as an athlete or as a rider, much less competing at the top. I knew it could be done better. Because let's face it, life happens to us. We have commitments, families, and jobs so our needs change.
I've competed for decades at the highest levels while representing Canada in fitness competitions and placed among the top 5 in the world. With my extensive
background as a world class fitness athlete, international recognition as an expert in sports nutrition and as a motocross rider, I decided to come up with my own solution. I knew the other products out there weren't covering all the bases, so I did something about it. Fast forward through years of planning, development, and health certifications. I created iRide
Supplements.
You won't find another product that stands up to the same scrutiny. We have everything tested by the highest standards available and comply with the
World Anti-Doping Agency (WADA) standards. No one else goes to the extent we do to make sure it's safe and effective, or to give back to athletes like we do through our iRide Army.
Every product that we have is based off the needs that riders and
athletes have. From first time beginner or newcomer to fitness, to some of the world's best athletes and pro's, it works on every level and we have something for everyone.
If you tell us that it doesn't work, we will either get you what you need or give you your money back no questions asked. We're here to help you. "
- "Fit4Moto" Mitch Robinson #313 - iRide creator
- Multi-book Author - Fitness expert - Athlete trainer - Expert Rider